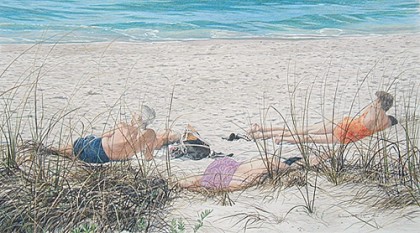 I was pleased to learn that my Pasco Hernando Community College show was covered in the Pasco Times edition of the St. Petersburg Times today. I don't know how long it will be available, but the link is here.
The image in the Times, Three Couples, has had a lot of good press itself — Legion Paper has used it in advertising for Stonehenge paper for over a year. It's earned a lot of recognition from being in so many art magazines. And it's won several awards, including Best of Show in the Florida Artist Group annual show in 2006.
Leave a Reply
You must be logged in to post a comment.