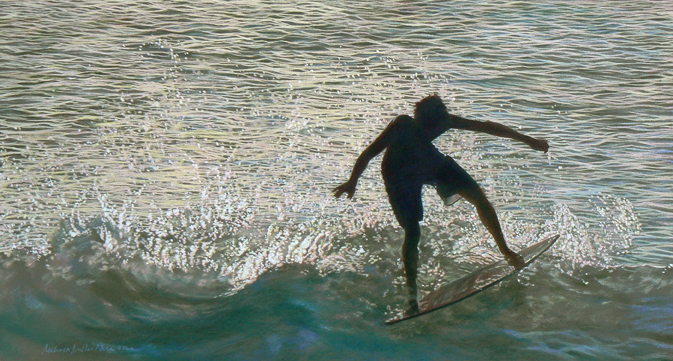 At the recent Florida Artist Group 59th Exhibition at the Armory Art Center in West Palm Beach, my entry, Sunset Rider, was selected for the Best in Show Award, the Elizabeth Morse Genius Award. It's the second time I've been honored with a "Genius Award" in a FLAG show. The judge was Sique Spence, Director of the Nancy Hoffman Gallery in New York, and the show ran September 12 – October 3, 2009.
See the article on the show in the Palm Beach Daily News online edition.
Leave a Reply
You must be logged in to post a comment.